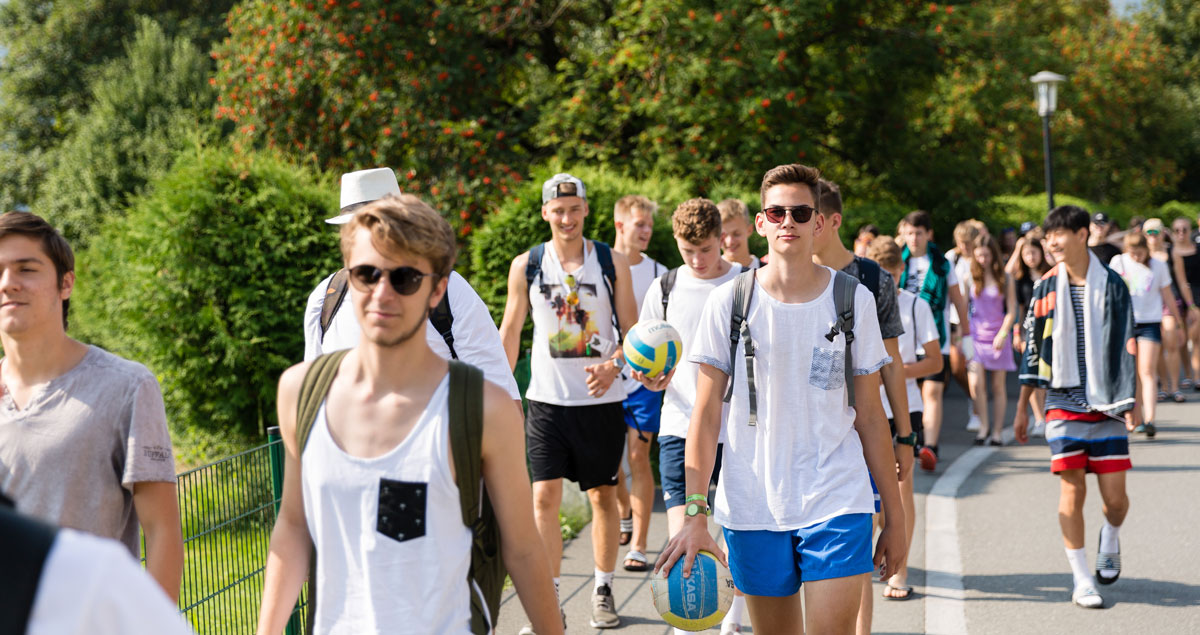 We offer you different ways of getting here, so you can choose your preferred transportation yourself.
Whether by plane, bus or an individual trip. You decide that yourself. Depending on the transport option, there are different advantages and disadvantages. One thing remains in common: Your arrival will be as comfortable and safe as possible in all cases.
OWN ARRIVAL
Completely individually, you can also arrive by your own arrival to your desired destination. Here your parents can take you to their destination or if you already own the driving license and thus the arrival with the car is generally an option for you. If the trip may start with friends or acquaintances, can be excellent small carpools form, which not only save a lot of money, but also give a little road trip feeling before the holiday. Advantages of self-drive are also a great deal of flexibility and easier handling of the baggage.
BY BUS
Quality and safety are our top priority. The bus companies we drive with are carefully selected and meet all safety and quality requirements. The buses are comfortably padded, air conditioned and technically checked. Most also have a toilet and galley, i.d.R. also via a DVD player. There is a strict smoking ban on all buses. Also, the consumption of alcohol is prohibited. All buses are checked regularly (several times a year) by neutral companies such as TÜV and / or Dekra for technical errors and are therefore always subject to the latest safety regulations. The bus drivers are all trained, know how youth travel runs and have experience with long-distance travel. The statutory provisions are taken very seriously by our contract bus companies, the bus drivers and us as the organizer and controlled accordingly. We take a big responsibility with the transportation of our young guests. The bus companies are therefore carefully selected. We have been working together with many for many years with confidence. When booking, you can choose your departure location with a possible surcharge. Should you have a special concern, such as another entry point, you can simply contact us by phone. Generally, a place is approached from a number of 8 travelers. If it is less, you will of course be informed and we are looking for an alternative or a feeder together. This will be decided on a case-by-case basis, depending on how the bus routes are planned.