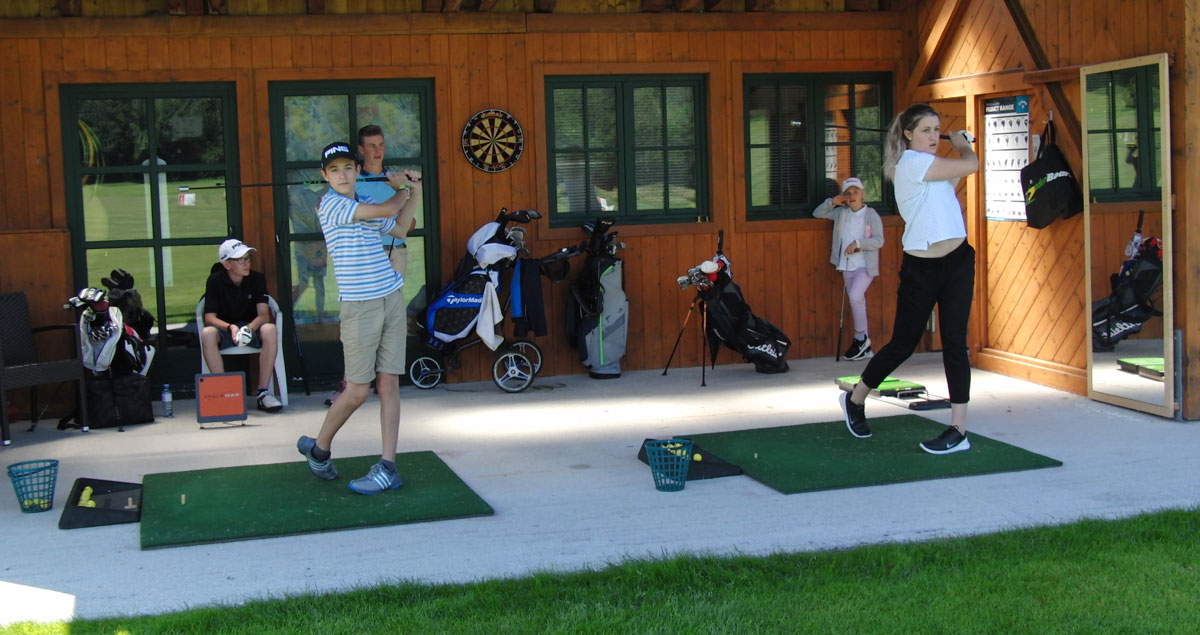 TRACKMAN
What is TrackMan?
TrackMan provides the platform that helps you improve your golf game whether you are a Tour Pro or a Sunday golfer looking to cut a few strokes off your round. TrackMan provides ball flight data and swing analysis to the professional golf industry.
What Are TrackMan Numbers?
The TrackMan technology provides you with the most accurate feedback in the industry. The TrackMan numbers are divided into 2 main categories; ball flight data and club data. Knowing your TrackMan numbers is essential to understand and improve your golf swing.
Regardless of level all golfers can benefit from using TrackMan as part of their training. Working on your golf swing and resulting ball flight through your TrackMan numbers, allows problem areas to be identified, resulting in fast improvement.
How It Works
The TrackMan radar unit tracks the trajectory of your golf ball from launch to landing. The ability to measure the full ball flight is essential to produce the highest quality data.
The golf radar can pick up valuable information about your club head, giving a precise picture of the club during ball impact. With this knowledge, you can easily determine how your club face or swing path needs to be adjusted.
The technology used is called doppler radar and has been widely used in military applications to track missiles and projectiles since the 1960s.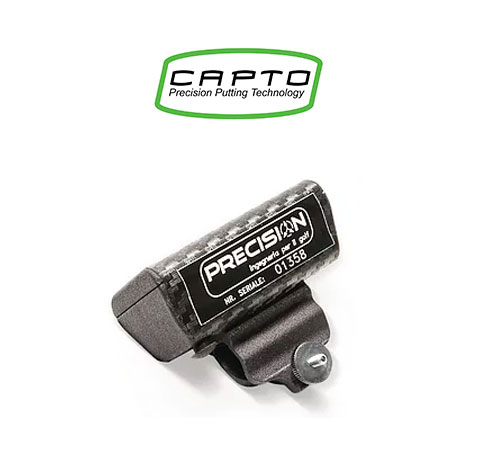 CAPTO – Precision Putting Technology
CAPTO is a product designed and developed by Precision.
It is composed by an ultra-compact sensor that transmits accurate putter movement data and a software that calculates the most important mechanical and biomechanical parameters.
It is a software connected to a sophisticated sensor fixed on the putter.
This sensor transmits accurate putter data movement information such as: Angles, speed, vibration and hands tremble.
SAM PuttLab
SAM PuttLab analyzes more than 50 important parameters of your putting stroke and displays the results in easy to understand graphic reports. Discover your individual strengths and weaknesses for a better and more efficient training.
Within seconds the system gives you an individual feedback on your putting strokes. The analysis reveals even the smallest details of your movements and allows you to develop improvements and training strategies.
SAM PuttLab utilizes ultrasound sensory analysis and therefore is far more precise than any other similar system on the market.
K-VEST 3D Analysis
What is the K-Coach Evaluation?
For the first time in golf history, 3D swing data is now available to everyone. Previously, this complex, game changing information had only been accessible to those with a deep understanding of biomechanics and the ability to interpret kinematic sequence graphs.
The new K-Coach Evaluation tool takes that complex data and translates it into easy-to-understand scores and visuals, so every coach and every player can now put the power of 3D to work and say, "now I understand!"
What is biofeedback?
Communicating how to move with words and your hands is a tall order. Biofeedback is the ultimate communication bridge between your instruction and your student playing better golf. All you do is load the activity or movement pattern and let the arrows, sounds and other digital visual training guides help the player find, perfect and make permanent their best swing.