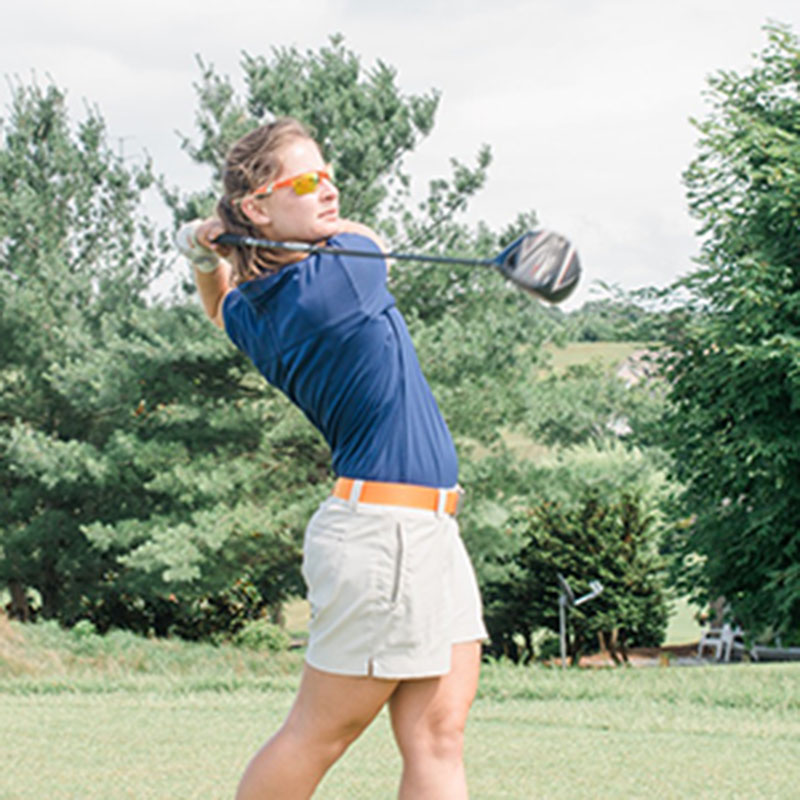 12. Januar 2017
In
Allgemein
Off season
Just like for anyone else who is self-employed there is not much time a professional golfer can take off from the sport.
Therefore, off season is consists of a few weeks of vacation for Christmas with the family, but then it is back to practice and preparing for the upcoming season. This also involves working on swing improvements with my swing coach Markus and looking for or meeting up with sponsors.
I also spend a decent amount of time on my equipment. It is important to stay up to date with the clubs in my bag. In addition to having them regripped on a regular basis, I am always trying to see if there is a better driver, iron, wedge, putter, or fairway wood, which can give me more accuracy and distance. Professional fittings are very important to make sure the shaft and club fit my swing. Because I am driving to most of the tournaments on the Symetra Tour I also have to take care of my car since I drive a lot of kilometers in a year.
As soon as the schedule for the new season comes out I am starting to make a draft of which Symetra tournaments I am going to play and where I can add a Monday qualifier for the LPGA and the US Women's Open. In total I am playing an average of 20 tournaments a year. Staying busy with all these tasks makes the off season fly by and the Symetra season 2017 is starting soon.
Yours, Gabriella Wahl
Symetra Tour Player